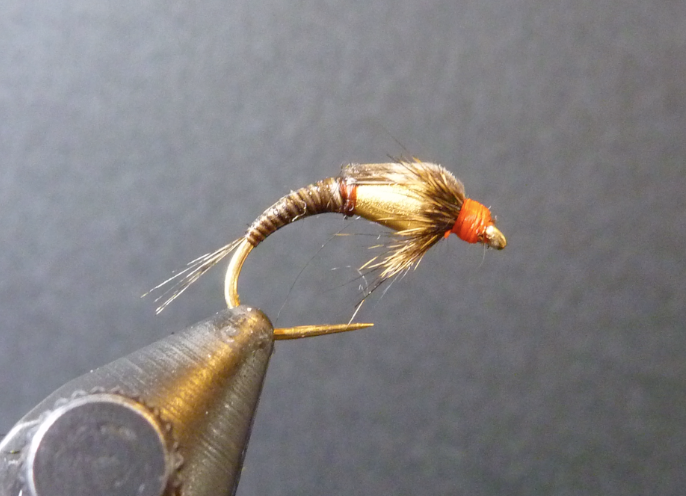 Hook: Hanak H300BLG – Size 10-14
Weight: Hanak Drop+ Tungsten Shot
Thread: UTC 70 Rust Brown
Hotspot: 8/0 Flame Orange Uni-Thread
Tail: Coq de Leon fibers
Body: Peacock Herl/Quill (stripped)
Thorax: Hare's mask spun in dubbing loop
Wingcase: Mottled Turkey Quill fibers
Epoxy: Bug-Bond Lite
Step 1:
Place a Hanak Drop+ tungsten shot on hook bend, leaving room for thorax/wingcase/hotspot. Secure it in place with a drop of super glue to ensure it stays put.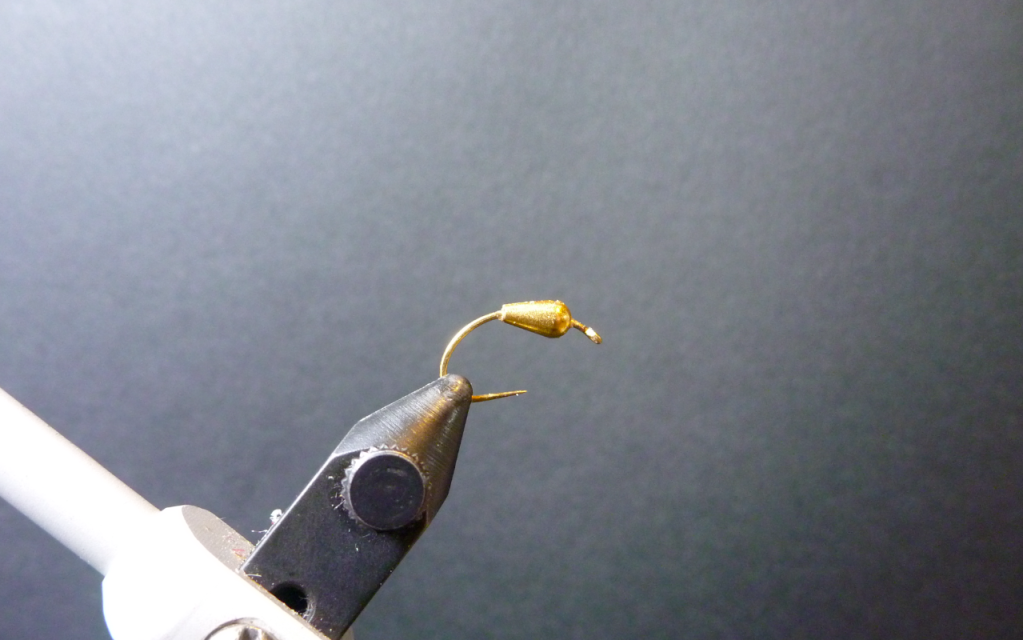 Step 2:
Tie in 8-10 Coq De Leon hackle fiber's at the rear of the hook.

Step 3:

Cut a width of fibers from a mottle'd turkey quill feather equal to the width of the drop+ shot, and tie in facing forward.

Step 4:
Tie in a stripped peacock herl at the rear of the hook, and palmer it forward to the wingcase to form the body. Whipfinish or double half-hitch in front of the wingcase and trim off the thread.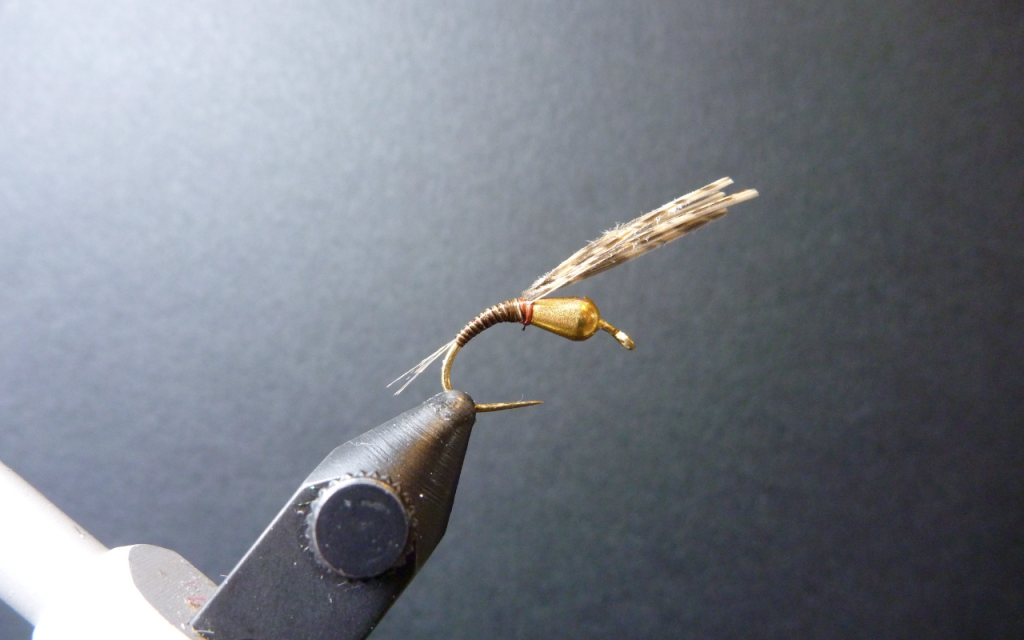 Step 5:
Apply your Bug-Bond Lite to the quill body and cure it with UV light to add durability to the quill body (as well as give it some depth.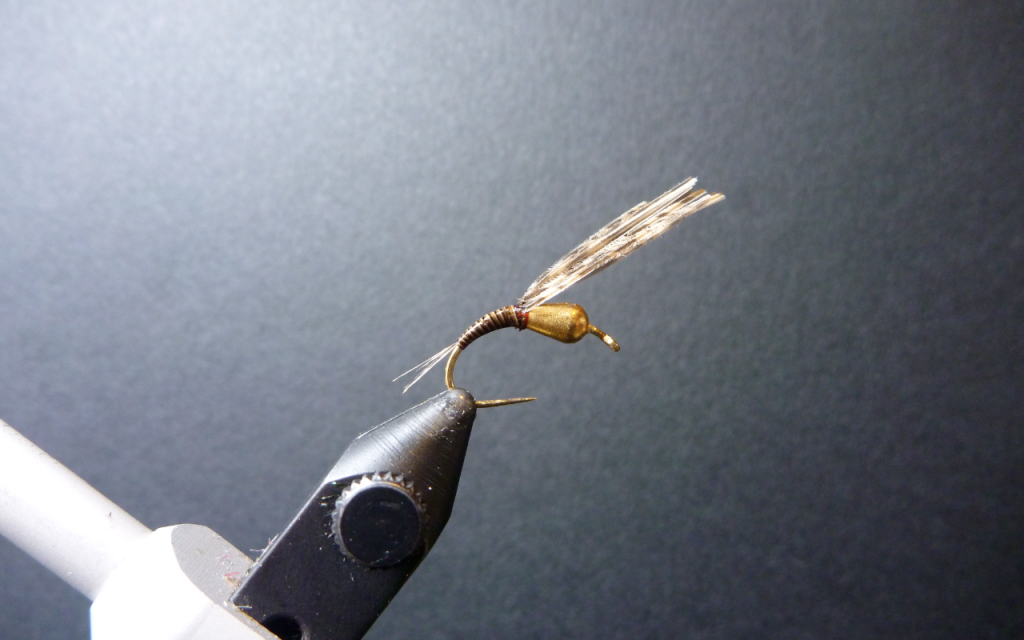 Step 6:
Re-attach your flame orange uni-thread in front of the drop+.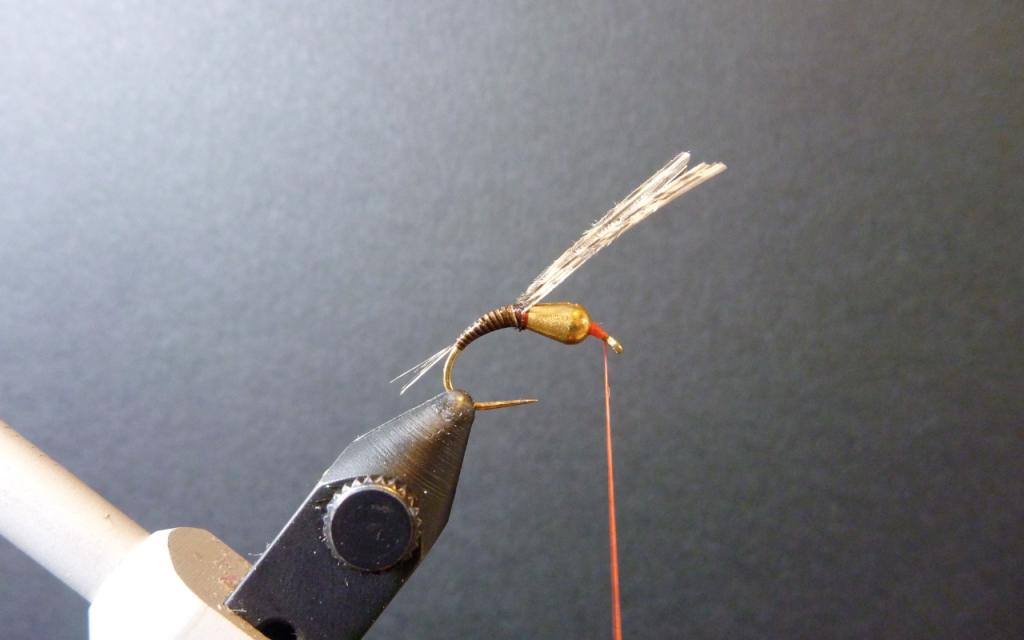 Step 7:
Create a dubbing loop and insert a sparse amount of fibers from a hares mask. Twist to form a dubbing rope.

Step 8:
Palmer the hares mask dubbing rope in front of the Drop+ shot, creating a buggy thorax.

Step 9:
Pull the wingcase forward to the eye of the hook and tie off. Build up a hot-spot/head with the UNI-thread. Whip finish and apply your varnish of choice to finish the fly.