It's been a long winter for some, and a short winter for others.  Either way, spring is in the air over on this side of the pond!   Pretty soon the caddis flies will be fluttering and the streams will be booming with life, with trout waiting to take full advantage of it all.
To add to your boxes is a sized down variant of a popular atlantic salmon dry-fly, "The Bomber".  This pattern however is tied using Snowshoe Hare's foot, an extremely hydrophobic material that floats like no other.  It is a versatile material and is my 'winging' material of choice on a variety of dry flies.  From tom thumbs, to stimulators and various emergers, snowshoe hares foot has yet to let me down in terms of it's bugginess and buoyancy.
These patterns work very well for our coastal cutthroat, "introduced" brown trout, as well as rainbow trout.  Fished on a dead drift, skated, or even 'tossed in the chuck' and skittered back for estuarine species, these patterns continue to produce and can at times provoke some phenomenal takes.
Snowshoe Bomber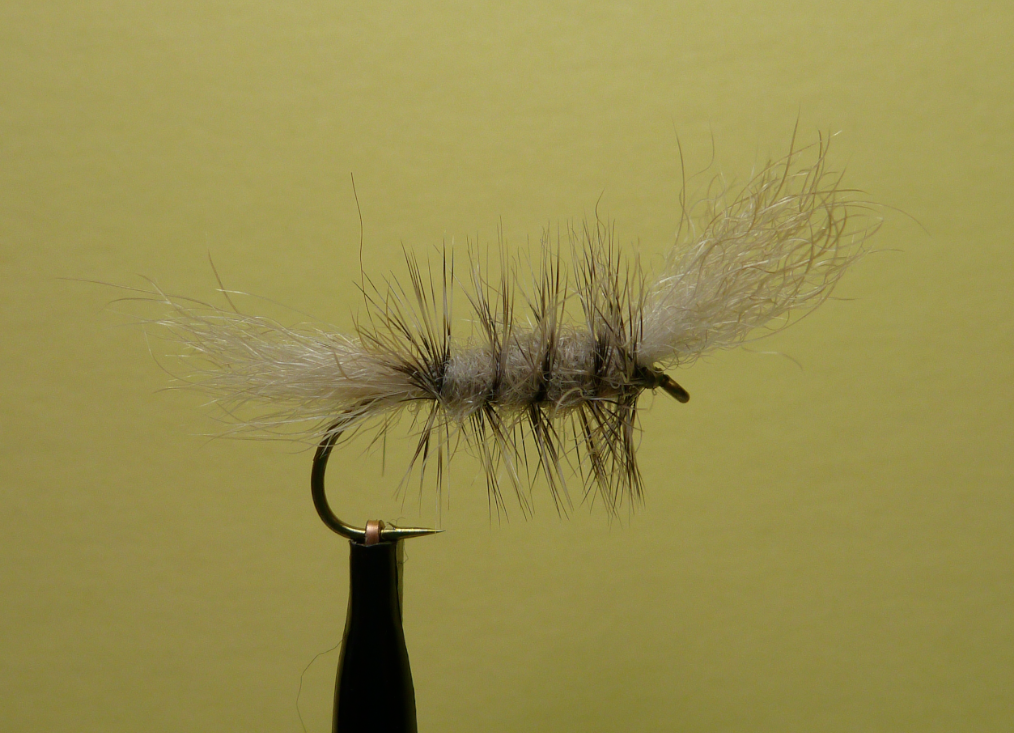 Hook: TMC 100/100SPBL Size 10-16
Thread: Bennechi 12/0 Cream
Tail: Natural Snowshoe Hares Foot
Wing: Natural Snowshoe Hares Foot
Hackle: Grizzly
Body: Nat. Snowshoe Hares Foot dubbed